VR Pinball
VR Pinball
VR Pinball
VR Pinball
VR Pinball
VR Pinball
VR Pinball
VR Pinball
VR Pinball
VR Pinball
VR Pinball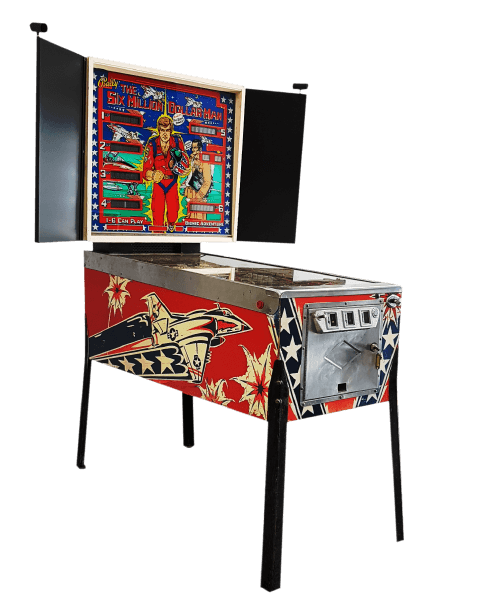 GREASE LIGHTNING!
There is something about pinball machines that EVERYBODY loves. What we wanted to do is bring the game to the 21st century - without however losing that John Travolta swagger the original machine has.

So we bought an antique pinball machine from 1972 and pimped it up back to its original glory. Then we did what all geeks do. We ripped out the insides and slapped some high end computing power in its place, a few vertical screens on the outside and wired a fully functional VR console throughout.

We then combined it all together, joining the physical buttons of the analogue machine to operate the virtual reality pinball game that players saw as they wore the VR mask. The ridiculous awesomeness of the whole experience could bring a grown man to tears.

GO ON A JOURNEY TO THE PAST, WITH
TECH FROM THE FUTURE
Players have the choice to play several different virtual pinball games that are perfectly aligned with the physical pinball machine. The feeling that you can control the virtual world with physical buttons gave people goosebumps!
PHYGITAL

PHYGITAL

MASH UPS

MASH UPS

ONE OF KIND

ONE OF KIND

EVENT TECH INNOVATION

EVENT TECH INNOVATION