Pepper The Robot
Pepper The Robot
Pepper The Robot
Pepper The Robot
Pepper The Robot
Pepper The Robot
Pepper The Robot
Pepper The Robot
Pepper The Robot
Pepper The Robot
Pepper The Robot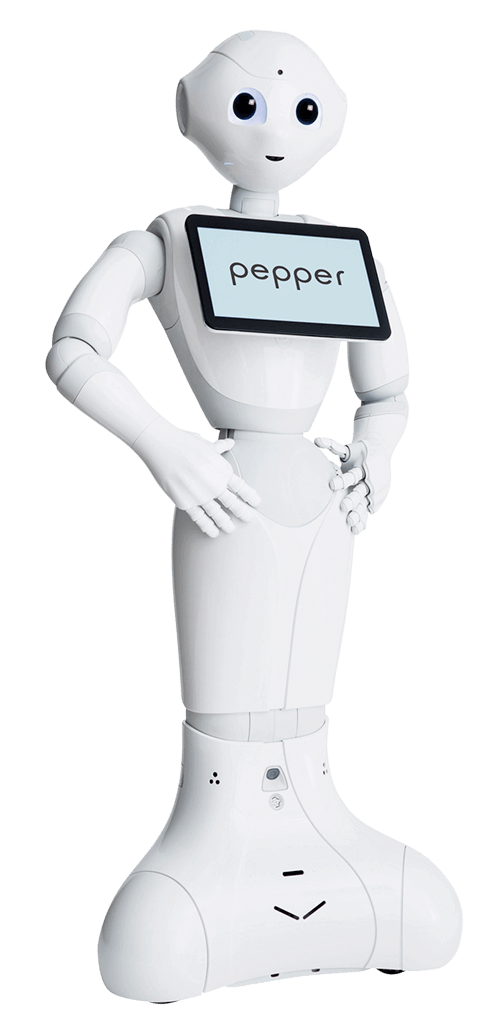 THE WORLD'S
SOCIAL ROBOT
PEPPER
THE ROBOT UNDERSTANDS YOU.
Pepper stands 1.2 metres tall and is the world's first robot that is optimised for human interaction.
FOR BETTER BUSINESSJUSTADDPEPPER
Designed to draw people in, Pepper adds new life to your event, sparking real curiosity. She can provide the latest product and promotional info so your customers are more likely to learn, understand and buy.
FULLY FEATURED PEPPERCAN DO IT ALL
Pepper can start a conversation, be your brand ambassador, gather data that matters, connect with people and combine digital experiences in physical spaces with charm and grace.
RETAIL

RETAIL

EVENTS

EVENTS

EDUCATION

EDUCATION

HEALTHCARE

HEALTHCARE

HOSPITALITY

HOSPITALITY

CONFERENCES

CONFERENCES